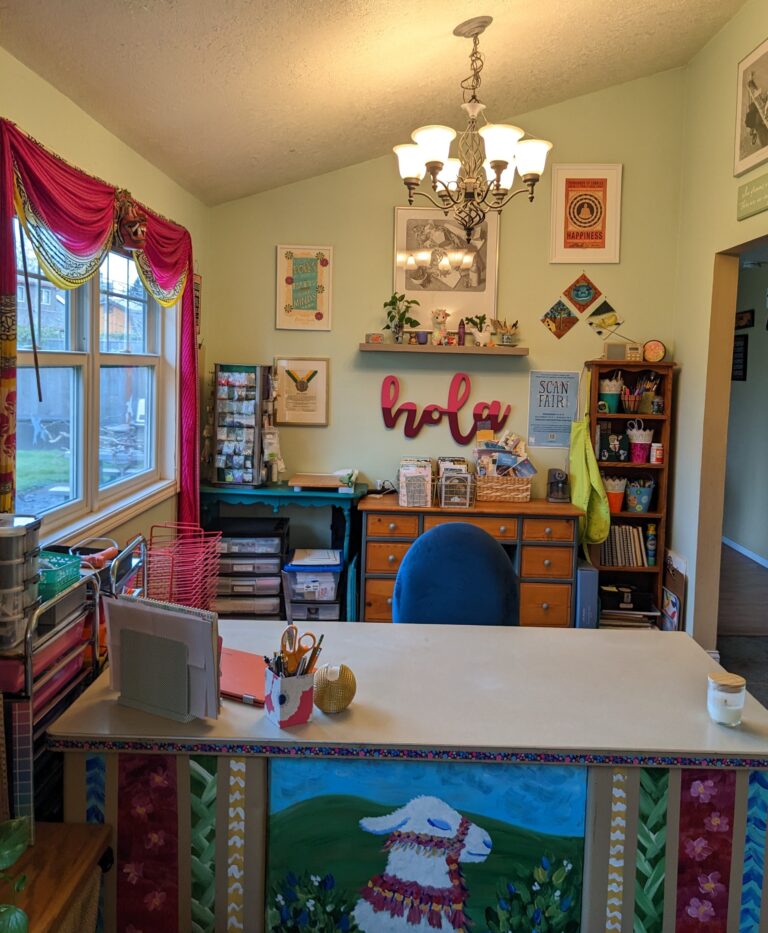 Äiti Workshop is the home studio space and mobile on-site workshop owned by Hillsboro artist and mom, Julie T. Dexter.
Products such as jewelry, greeting cards, and decorations can be purchased at local shops and seasonal markets.
Let Äiti Workshop help you customize an art experience for your small group!  From preschool to senior citizens, quick make-and-take crafts to learning a whole new medium, Äiti Workshop can fit your needs.
Call Julie at (971) 285-1010 or email julie@aitiworkshop.com